Cheetah Reintroduction in India: First of all we know why this topic is being searched so much. The purpose of which is to bring extinct cheetahs to India.
Who is cheetah
Cheetah is one of the oldest species of cat. Its ancestors can be discovered in the Myosin era for over five million years. It is the fastest species in the world that lives in Africa and Asia. 70 years after the declaration of extinction in 1952, this species is being re-brought to India.
Let us know the African cheetah, its scientific name is Asinonics Jubatus. Their skin is slightly brown and golden, which is thick with Asian cheetahs. They have more spots and lines on their face than the Asian cheetah. It is found in thousands throughout the African continent. The red list of IUCN has the status of Vulnerable. At the same time, it comes under Appendix-1 of CITIES. At the same time, protection is received under the Wildlife Protection Act SC.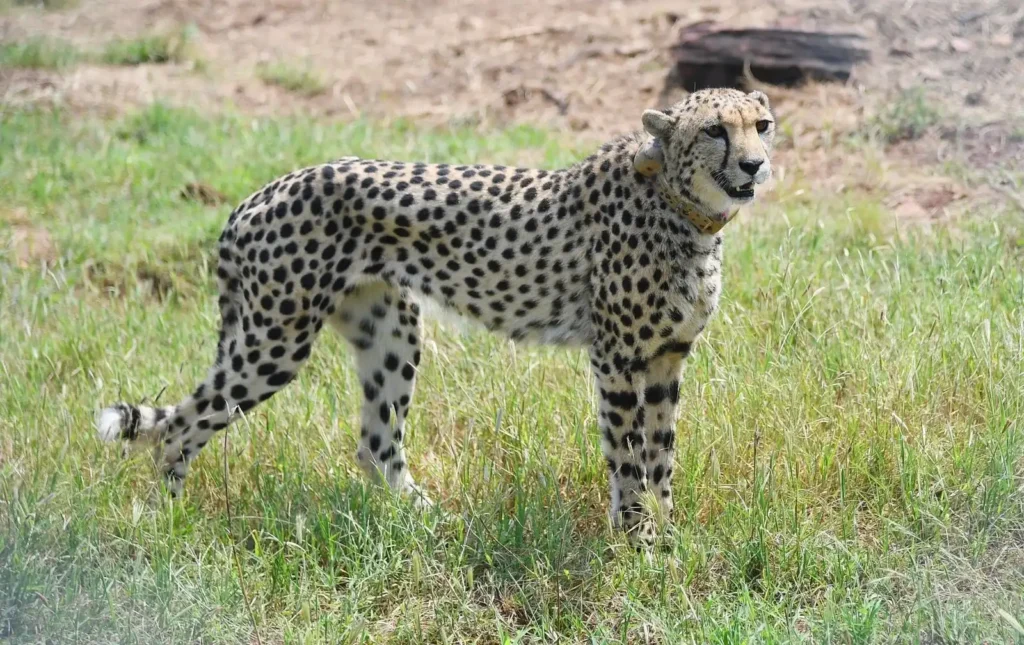 The Asian Cheetah is slightly different. Its scientific name is the Acinonyx jubatus venaticus. It is slightly smaller than African cheetahs. With more difference on their stomach, its skin is light yellow. But currently it is left only in Iran, whose number is less than 100. Talking about its conservation, it has the status of Critically Endangered IUCN Red List. And it has protection under CITES Appendix 1 and Wildlife Protection Act Scheduled Two.
Cheetahs were not seen in India after 1952. The Cheetah is believed to have become extinct from India in the year 1947. Maharaja Ramanujan Pratap Singh Dev of Korea Chhattisgarh shot and shot the last three Asian cheetahs registered in India in 1947. In the year 1952, this species was declared extinct.
Cheetah Reintroduction in India (Cheetah Rehabilitation Project)
In order to bring the cheetahs back to India, the Indian Wildlife Institute in Dehradun had prepared a cheetah breeding project of ₹ 260,00,00,000 7 years ago. The Government of India plans to bring out cheetahs to the Kuno National Park of Gwalior Chambal region of Madhya Pradesh. It is the world's first intercontinental cheetah transfer project.
Cheetah reintroduction in india in 7 points (Cheetah Rehabilitation Project)
On 5 January-2022, the 19th meeting of the National Tiger Protection Authority (NTCA) was held under the chairmanship of the Union Environment – Forest and Climate Change Minister Bhupendra Yadav.
In this meeting, an action plan for cheetah reintroduction in India was released in India.
Under this action plan, 50 leopards will be kept from other countries in various national parks of the country in the next 5 years.
Asiatic Cheetah was extinct in India. Now the Government of India is committed to bring Cheetah to India again. For this, Kuno-Palpur Wildlife Sanctuary of Madhya Pradesh has been selected.
There was a plan to bring African cheetahs from South Africa to Kunu Palpur National Park in Madhya Pradesh in 2021, but due to the epidemic (Kovid-19), the scheme could not succeed.
The Government of India, announced the Cheetah Relocation Project (Cheetah Reintroduction in India 2022) in 2009 but the Supreme Court approved this project in January 2020.
It was said that Cheetah will come from Namibia (continent of Africa) in Kuno-Palpur Wildlife Sanctuary. On 17 september 8 cheetahs were brought to india.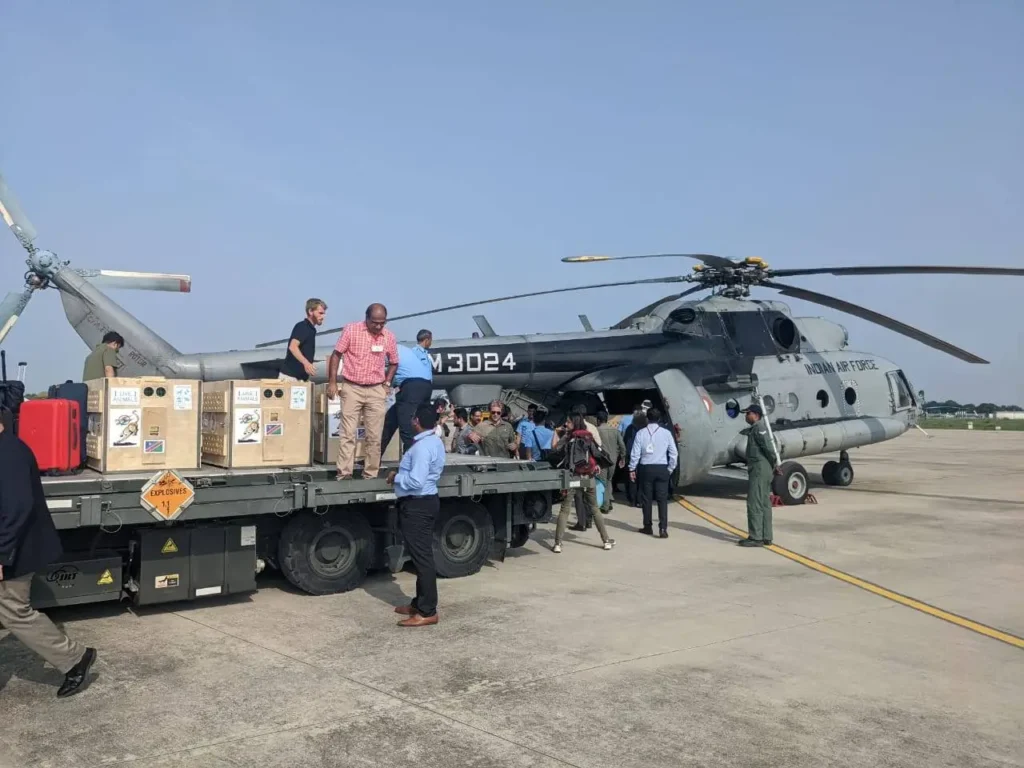 Kuno National Park
The Kuno National Park is like an ornament in the Vindhya hills of Central India. It is a rare forest, an olive into an otherwise situated between rocky and forgiving landscape. Kuno Palpur National Park is spread between Morena and Sheopur district of Madhya Pradesh. Spread over 350 sq km, this area was declared Wildlife Sanctuary in 1981 and National Park in 2018. This place is filled with ancient forts and structures, which is now retrospected by the green flora of forests, "kirdhai", "well" and "salai" trees, a wonderful world with rich diversity and wings The organisms have a lot of density. Walking independently and carnivorous and among them all the famous Kunu River flows, which gives the name of this park. Kuno national park is designated for cheetah reintroduction in india.
It resides in the population of chital, sambar, nilgai, wild pig, chinkara and other organisms. Currently, leopards and striped hyena within this national park are large carnivorous creatures. It is the last residence of the Asian Lion (Panthelopers). It has a large population and diversity of indigenous flora and fauna. It represents a specific cross section of the dry deciduous forest of Central India.
This is all about Cheetah Reintroduction in India. Please tell us how you liked the information, comment and share it to others, thank you!